Porn Cast
If you ever wanted to be on a real set of a porn movie this show is the right thing for you. Choose different roles and a pornstar you like and be a part of a real porn movie. Porn Cast present you a selection of real hot girls and you can make your decision from which point of view you want to see this interactive porn movie. Play the role of the actor and make the girls scream, lean back and play the directors role or simulate the role of a paparazzo…it's your choice!
The next day
Everybody knows that feeling, you wake up in the morning and don't know what happened last night. Hanging around with the best friend in a club, drinking too much and waiting for the perfect girl for one wild night, this is what Titus and Franky did last night. Also Jill, Kim and Mary had a great party last night and enjoyed fucking around with the strangers. They will remember this party night a long time and now it's your choice how they will do this!
Rent a girl
A mysterious parcel with a remote control was brought to David and crossed his plans for the evening. With rent a girl he is able to make his dirtiest fantasies come true…with the remote control he can choose between 5 girls and 20 minutes later she will knock on his door to get started with him. The quest is easy, just choose the big boob bitch, the naughty housemaid, a really hot and romantic candle light dinner, a sexy fetish girl or the horny nurse! After that you can do what you want with your favorite girl…it's your decision!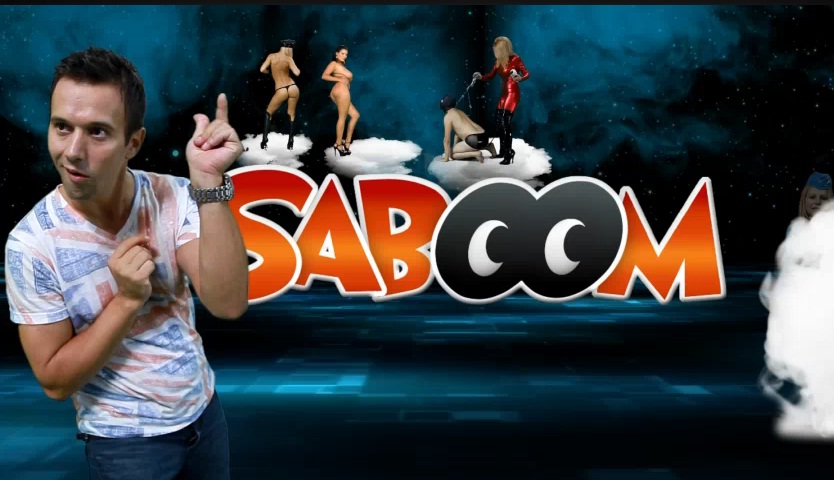 Venus ‾ interactive Tour
The Venus is the biggest European adult entertainment expo and now you can enjoy an interactive tour at the Venus 2010 in Berlin. You can explore the whole entertainment expo area together with Titus Steel, be part of the legendary VIP party at the official Venus Hotel Estrel and be close to the pornstars during the great Venus Award show. Control Titus Steel's mind for 5 days and say what he should do with the hot girls at the livesex shows and the promotion girls on the Venus area. Enjoy a "full service" from Jasmine la Rouge and other hot girls in the hotel room and choose how you wanna fuck them!
All about Sex
If there is anything you always wanted to know about sex then you have now the chance to ask the professionals and improve your sex life. Titus Steel and Jasmine la Rouge will show you everything you want, for example how to give your man the best blowjob of his life, how to practice different sex positions or how to use sex toys to make your wife's pussy wet! In "all about sex" you can benefit from the experience of pornstars and receive instructions from great teachers. Watch now Mr. and Mrs. Saboom in the practical training together with your girlfriend or wife and enjoy better eroticism in your commonplace sexlife.
A.S.S. Company
In A.S.S. Company the user can simulate one role of a company's character and so he can choose between the boss, the secretary or the janitor. If you like secretary girls you will love this show, because in A.S.S. Company you can choose between three new applicants who are invited to an interview and they will do everything to get the job. While the boss is fucking one girl after the other, the executive secretary also wants some fun with the hot girl. The janitor also has some plans with the secretary girls but figure it out yourself!